The Sport PEI awards took place on Wednesday evening in Charlottetown, with curler Brett Gallant coming home with two awards, the 3 Points Aviation Senior Male Athlete of the Year, and the Lieutenant Governor's Award, both shared with Canadian biathlon and Para-Nordic Skier Mark Arendz. As well, Brett's father Peter Gallant won the PEI Mutual Insurance Company Coach of the Year award.
Accepting the Senior Male Athlete awards are Brett's mother Kathie (2nd from left), and Mark's father Johan (third from left). Sport PEI photo.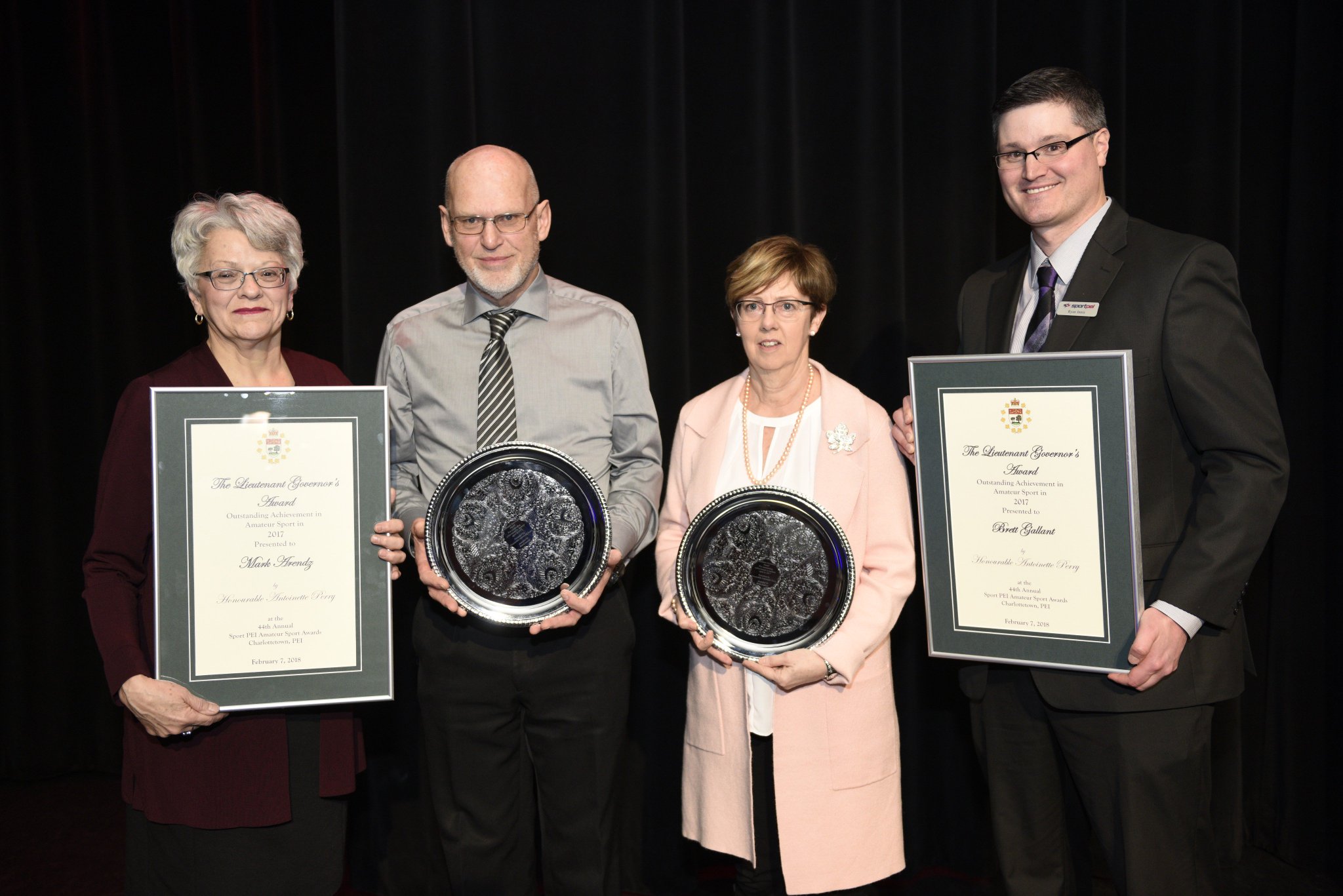 Accepting the 2017 Sport PEI Lieutenant Governor's Awards are again, Brett's mother Kathie, and Mark's father Johan. Sport PEI Photo.
The PEI Mutual Insurance Company Coach of the Year, award was accepted on Peter Gallant's behalf by his wife Leanne (Sport PEI photo)