Charlottetown rinks win PEI The Dominion Curling Club Championship
Two rinks from the Charlottetown Curling Complex won the battle of PEI cities this afternoon, beating teams from the host Silver Fox Curling and Yacht Club in Summerside to take both the men's and the women's finals at the provincial The Dominion Curling Club Championship. Six of the Island's seven curling clubs were entered in each division.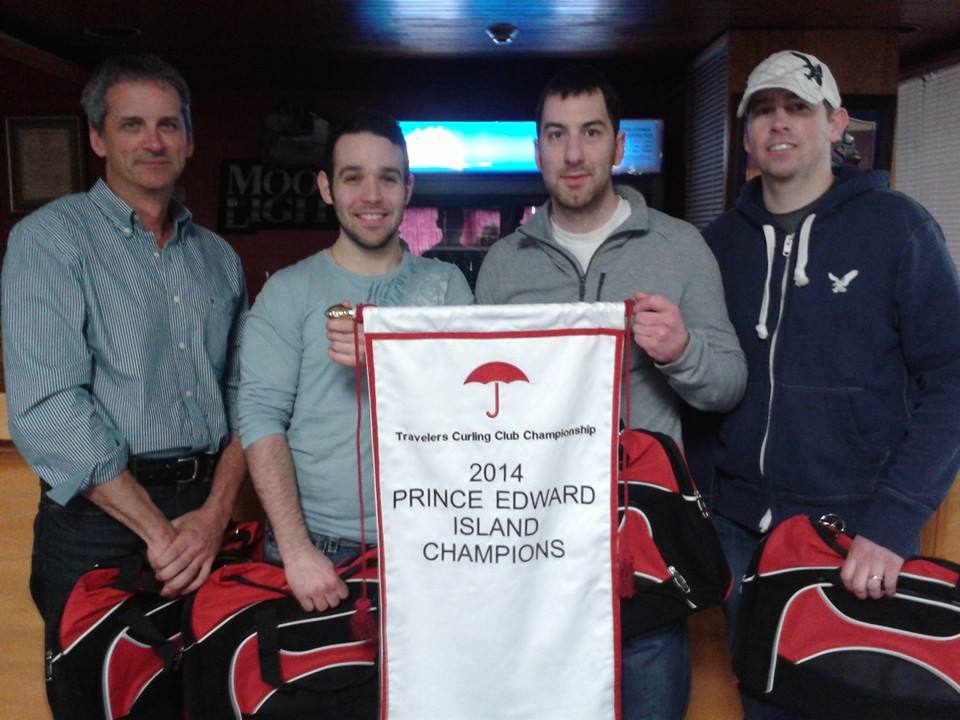 Photo (L-R): Phillip McInnis, Adam Arsenault, Cory Arseneau, Rodney Hood (sparing for Justin Arsenault)

The men's side was won by the rink of Phillip McInnis, Adam Arsenault, Justin Arsenault, and Cory Arsenau, with Rodney Hood sparing for Justin in the final, playing lead, while Cory moved up to second The rink, who finished round robin play with a 3-2 win-loss record, doubled the previously-undefeated Silver Fox team of Leo Stewart, Barry Cameron, Paul Matheson, and Alan Montgomery by a 6-3 score.with steals of a single point in the third end, and a deuce in the sixth giving them the advantage.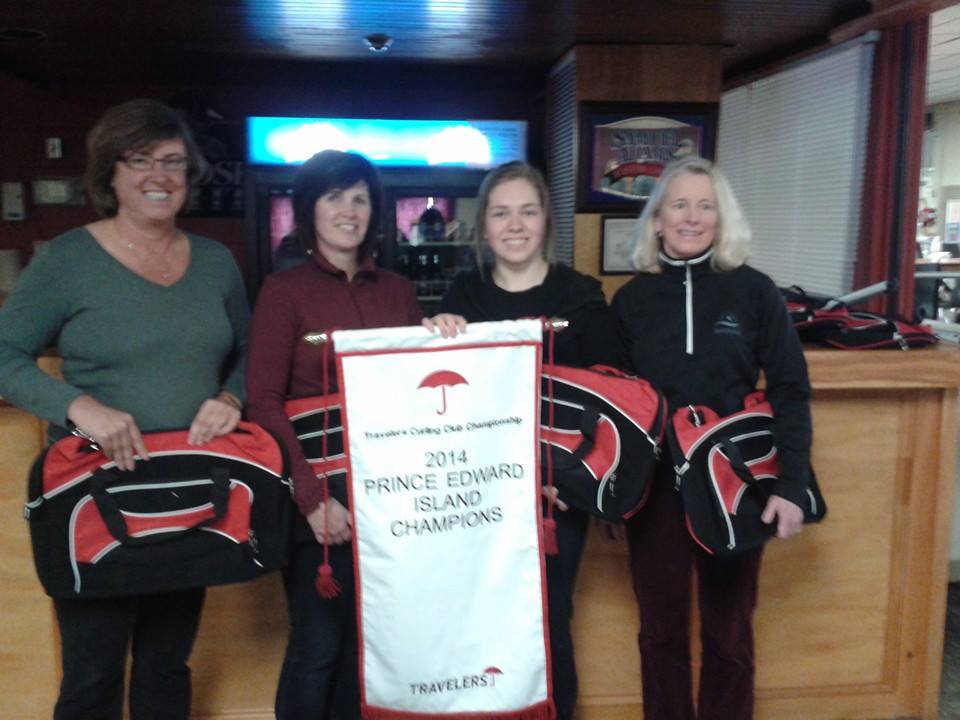 Photo (L-R): Tammi Cudmore, Julie Scales, Jane DiCarlo, Anne Chouinard
The Tammi Cudmore rink went undefeated to win the women's division, with a 9-3 victory over the Kim Aylward foursome in the final. A pair of deuces gave the Charlottetown team a 4-1 lead after three ends, which they followed with steals of one and four points to give them a 9-1 lead by the fifth end. Aylward took a single in the sixth, but it was handshake time. Playing with Cudmore, a former PEI women's champ, were Julie Scales, Jane DiCarlo, and Anne Chouinard. Rounding out the runner-up Aylward foursome were Nancy Sinclair, Michelle Weaver, and Debbie Caissy.
The winning Cudmore and McInnis rinks will advance to the national The Dominion Curling Club Championship, November 24-29 at the Mayflower Curling Club in Halifax.
The semi-finals, between the second and third place teams following round robin play, took place this morning, with Summerside's Aylward rink beating the Iva Griffin foursome from the Western Community Curling Club in O'Leary 9-3 in the women's division, and the McInnis team defeating the two-time defending champion Alan Inman squad from the Crapaud Community Curling Club by a 7-2 score in the men's. The semi winners then advanced to this afternoon's finals against first place Cudmore and Stewart.
All profits from The Dominion Curling Club Championship are re-directed to Spinal Cord Injury and developmental curling initiatives in communities across the country. For more information about the Championship, including eligibility rules, visit thedominioncurls.ca.