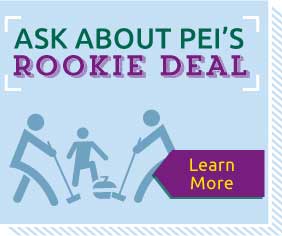 CURLING — also called "The Roaring Game" — is admittedly a unique sport which resembles a hybrid of frozen shuffleboard and power sweeping. But no matter the age or skill level, curling is the perfect activity for friends, family, and co-workers to enjoy an hour or two of fun and yelling at the top of their lungs.

Curling is not just for competitive curlers. It's a fantastic
recreational sport that keeps you active the entire game.
Once you spend a game sliding and sweeping around, we're
pretty sure you'll be hooked.


Come on out to rock the ice with us!
---
Highlighted Events
(Hover your mouse over the event to see poster and description, click for more details)
The Two Minute Guide To Curling